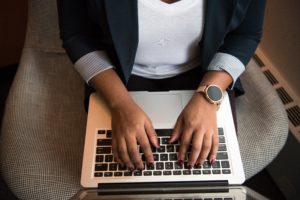 Accepting 15 applicants for our inaugural cohort!!
Eligibility Requirements
Current and certified secondary science teacher or elementary teacher within Wayne County

60% or more of classes must be in science courses if you are a secondary teacher.  If elementary, science must be a core discipline in your weekly schedule

Be within first 5 years of classroom teaching experience (you may apply in your 5th year)

We are accepting teachers with more teaching experience for this first cohort

.
Application Process:
Complete online application form, which includes: Personal information, teaching experience and professional learning experience questions.

Complete a personal statement. You will receive the personal statement question upon review of your application. This statement will be in an essay format no longer than 600 words in duration.

Two letters of recommendation (digital form sent directly to references listed on application form)

One of the following: Current Principal, Building Administrator, Instructional Coach, Curriculum Director

Science Teaching Peer

Complete commitment form: Candidates must commit to:

participating in the full 3 year program

teaching in Wayne County for duration of Fellowship

sharing their classroom teaching practices with video and audio recordings, interviews and reflection

sharing relevant student data

attending 80% of Fellowship meetings during their 3 years in program

hosting/co hosting at least 1 Fellowship meeting within their 3 years

working with Wayne County RESA Science Education Consultant who will serve as an advisor and mentor in the program

reporting on progress on the program annually

hosting and/or participating in a Studio Days session once in the program

telling the story of their Fellowship Experience